If you have any questions, please contact us! We will be pleased to provide you all the information about the Retail Chains attending the Meeting, terms of participation, advertisement offers and all that you would like to know about Fresh Market 2019.
Artur Stasiak
Tel.: +48 603 686 200
E-mail: artur.stasiak|kjow.pl| style="box-sizing: border-box; margin: 0px; background-color: transparent; color: rgb(51, 122, 183); text-decoration: none;"|artur.stasiak|kjow.pl
Polish, Russian languages
---
FRESH MARKET HAS A PERFECT LOCATION
Located in Europe in Poland only 6 km from Warsaw, close to bigest fruit, vegetables and flowers wholesale market in Poland.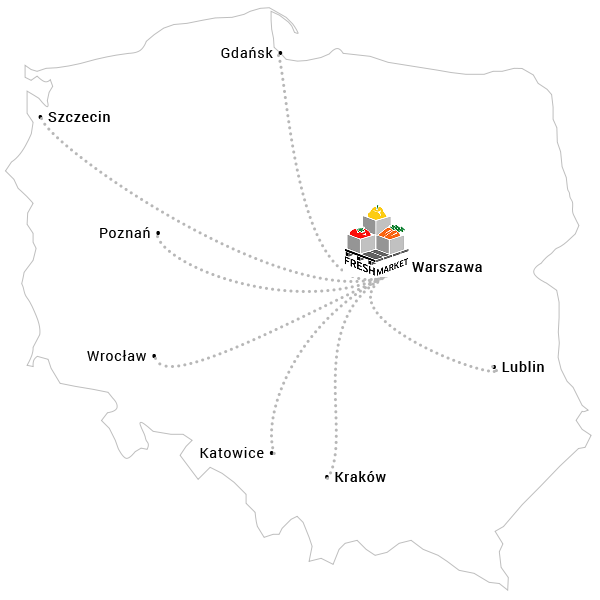 12 km
FROM THE CENTRE OF WARSAW
A2 and S8
NEAR EXITS FROM THE ROUTES
15 min
FROM CHOPIN AIRPORT