Catalog Fresh Market Guide 2021/22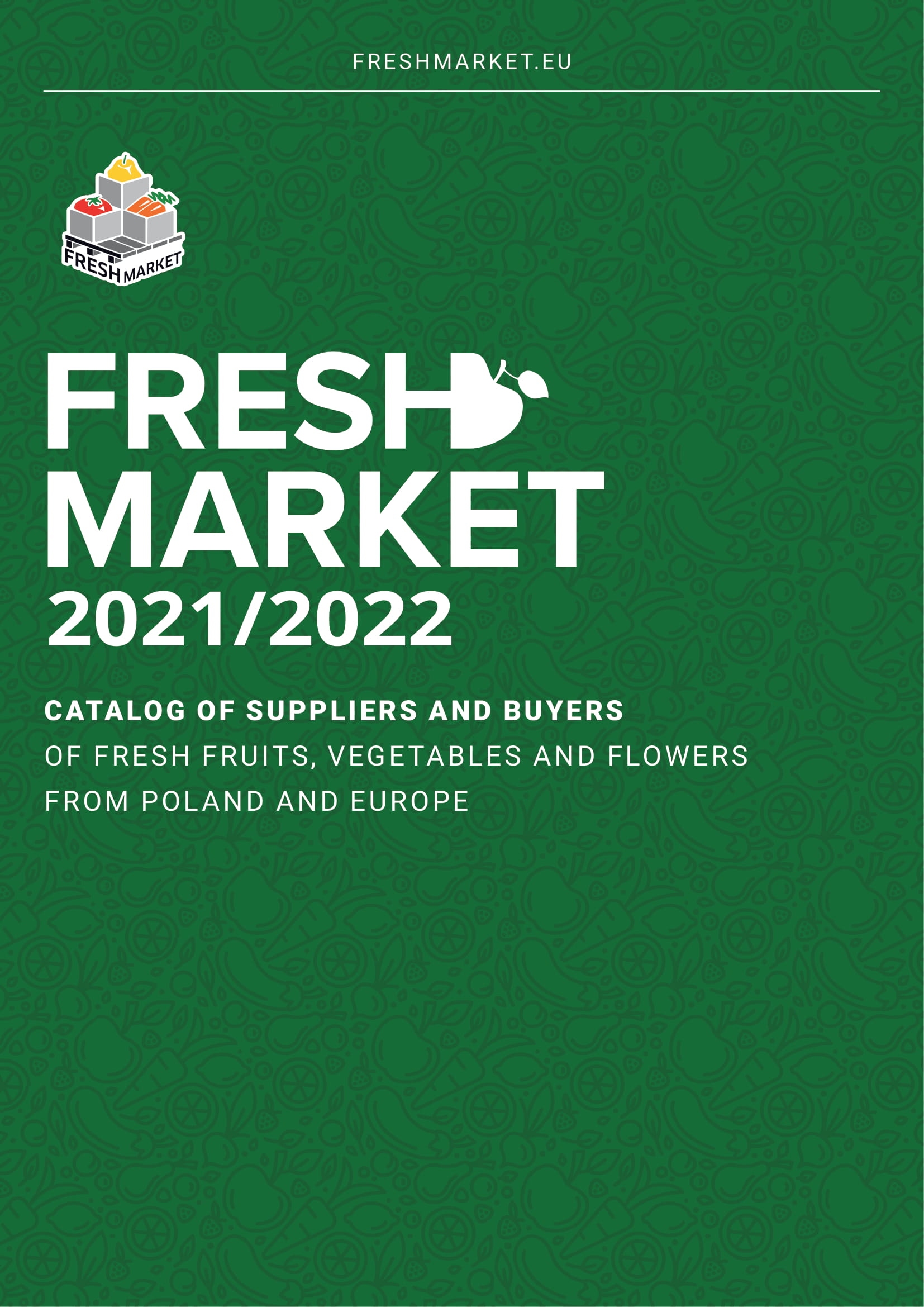 Edition 2021/2022 ​
The buyers receive an A4 paper version, an online version and a specialist version in Google Docs allowing them to quickly filter producers based on products, certificates and other desired features.
While the global situation is getting worse, the next trade fairs and conferences are being cancelled, the Fresh Market Guide is the perfect and cheapest opportunity to promote and reach out to major retail chains from all over Europe. The list of buyers who will receive the catalog can be found in the online version below.
or
18.01.2021
date of publication
+600
volume
(over 200 retail chains
and 400 Fresh Market participants)
3
versions (paper A4 and 2 online)
Why is it worth to be in the catalog?
Reach directly fresh fruits and vegetables buyers from retail chains from Poland and Europe as well as several hundred of the most important companies (distributors, producers, importers, packaging and seeds companies) in this branch that participant in our conferences.
The catalog is promoted on Fresh-Market.pl and in marketing campaigns.
Your logo and company information will appear on freshmarket.eu
You will promote the brand and product among professionals in the industry
You will get a chance to make new business contacts
You will receive access to freshka.eu - application for submitting offers/inquiries
Advertising in the catalog
Various options
Contact us to join the next edition - 2022/2023
OPTION 1
Full-page advertisement on the fourth page of the folder (back cover).
OPTION 2
Full-page advertisement on the 2nd cover page inside the folder.
OPTION 3
Full-page advertisement on the third cover page inside the folder.
OPTION 4
Full-page advertisement in the folder.
OPTION 5
1/2 page advertisement (horizontal) in a folder.
OPTION 6
1/4 page advertisement (horizontally) in a folder.
Frequently Asked Questions
What information will be published in the catalog?
Company name, country of origin, sales area, delivery options, contact, products (maximum 10 items), information about packaging and confectioning, order quantities, certificates, types of crops.
How can I register my company?
If you took part in previous editions of Fresh Market conferences / Fresh Market Online Meetings / Fresh Market Guide, all you have to do is fill out the form available here.
If we have never cooperated before contact us via email jakub.goldy@freshmarket.eu or use contact form. We will get you into Fresh Market Guide world.
How much does it cost?
Entry into the catalog is free of charge for companies participating in Fresh Market from previous years as well as for companies who purchased the advertisement in Fresh Market Guide.
Can I make my company stand out in some way?
Yes. You can place an ad as per the specification above.