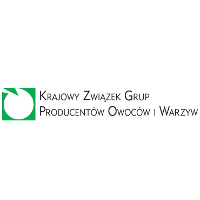 Krajowy Związek Producentów Owoców i Warzyw
The union working for the development of the fruit and vegetable market and strengthening the position of groups and organizations of fruit and vegetable producers.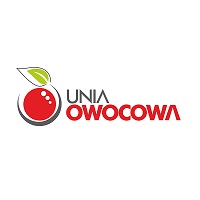 Unia Owocowa
The largest association operating in Poland to support domestic producers and distributors of fruit and vegetables. It bases its activity on the social involvement of the members of the organization, continually taking action to improve the conditions for the export of fruit and vegetables. He works on strengthening the position of Polish exporters on foreign markets, and conducts numerous activities promoting high quality and unique taste of Polish food.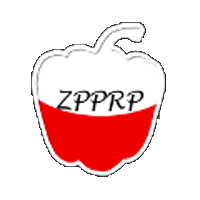 Związek Producentów Papryki Rzeczpospolitej Polskiej
It brings together about 130 vegetable producers from the districts of Radom, Białobrzeg and Przysucha. Its main purpose is to represent the interests of vegetable producers on important issues regarding the future development of production, distribution and integration of the environment. Cooperates with institutions and local government, political and economic organizations associated with the production of vegetables under cover - including mainly peppers, but also with the local and industry press.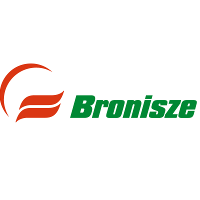 Rynek Hurtowy w Broniszach
Place of distribution of agro-gardening industry articles. Bronisze is a founding member of the Wholesale Markets Foundation of the Central European Initiative (CEIWMF). The main idea of ​​CEIWMF is to exchange experience and information between wholesale markets from countries that have recently undergone system transformation. Substantive support of the Foundation is also offered by the FAO and the Association of Italian Wholesale Markets (ANDMI). The market also hosts training and workshops for fruit and vegetable producers. International floral shows are also organized.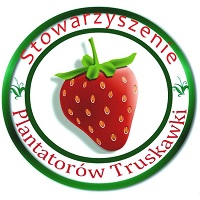 Stowarzyszenie Plantatorów Truskawki
Represents and defends the rights of producers, as well as disseminates knowledge about the cultivation and protection of strawberries and promotes pro-ecological methods of production and environmental protection. It conducts activities promoting the consumption of strawberry fruit and healthy eating. It supports the development of family farms.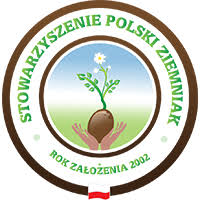 Stowarzyszenie Polski Ziemniak
An organization associating producers, processors, scientists and breeders of potato varieties, as well as service and consulting companies operating in the Polish potato industry. Its main objective is to carry out activities for the integration and development of the potato industry and to strengthen the position of the potato in the domestic economy.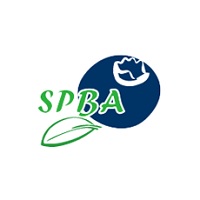 Stowarzyszenie Plantatorów Borówki Amerykańskiej
The Association represents and defends the rights of growers cultivating blueberries and promotes the consumption of these fruits. It organizes the sale, processing and distribution of blueberries and affects the setting of sales conditions and purchase prices for crop products. It runs export activities. Cooperates with scientific organizations to use research in direct production. He promotes environmental protection issues.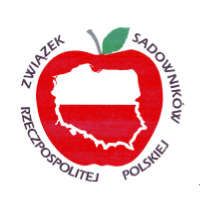 Związek Sadowników Rzeczpospolitej Polskiej
The union's goal is to represent the needs and interests of professional fruit growers, provide advice in the field of fruit production, give opinions and express opinions on matters relating to fruit growers. The association is also involved in shaping opinions and assessments on fruit production, as well as organizing peer life and peer self-help.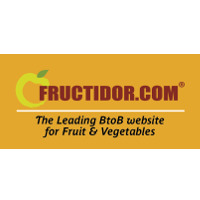 MAIN MEDIA PARTNER
Fructidor.com offers different instruments to increase Fruit/Veg professionals' performance with: World DATABASE of growers, importers, retail-chain buyers, exporters : Subscribtion; Service to assist Buyers in produce search: Buyers Alerts; Service to assist Growers & Exporters to sell Fruit / Veg: Sales Offers; Fruit Market News to get lattest trends on Fruit / Veg Market: FREE Newsletter; Leading Media to increase Brand reputation & company reputation. Medias are available on print, website, and on Newsletter. Fructidor.com Newsletter has the highest audience in the world with 43.000 subscribers. Since 1935, Fructidor.com is a family business with a unique reputation as an expert INFORMATION and SERVICES provider for growers, importers, exporters, pre-post harvest professionals in fresh produce industry. 140.000 professionals have joined this network on 5 continents: growers, packers, importers, retail chain buyers, exporters, brokers, transporters, equipment suppliers... We speak English, German, Spanish, French, Italian, Ukrainian, Russian, Polish…Come and meet us...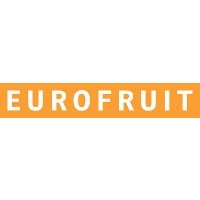 Fruitnet Media International Group comprises Eurofruit, Asiafruit,
Americafruit, Fresh Produce Journal, Produce Plus and Fruchthandel Magazine. Fruitnet is the only news provider that can deliver informed and high-profile coverage of the entire global fresh produce business, reporting on developments in all major markets via an international network of reporters. The coverage is comprehensive, but not congested; Fruitnet's editors select only the most relevant and important stories for publication. Fruitnet Daily News is a free, premium-quality news service sent via email to tens of thousands of fresh produce industry professionals worldwide every day. The service includes carefully selected stories, interviews and features produced by the editors and journalists behind Eurofruit, Asiafruit and Americafruit, published by Market Intelligence. Fruitnet publications also organise fresh produce conference events all over the world – the best way to explore commercial opportunities and make new business contacts. The group's annual events now include Asiafruit Congress, Global Berry Congress, Fresh Produce India, Fruitnet Forum South-East Europe, Fresh Produce Forum China, Fruitnet Forum Middle East, FPJ Live and DOGK.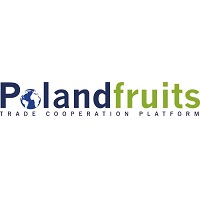 Poland Fruits is a business magazine and a web trade platform directed to B2B and B2C. The mission of magazine is delivering information to the overseas companies interested in the Polish agricultural and food industry. The magazine is also a database which facilitates the exchange of economic and commercial contractors looking for business contacts in Poland. Poland Fruits is addressed to manufacturers, exporters and importers of agricultural and food industry (including food producers, wholesale and retail food trade companies, export/import food companies, groups of producers, producers and distributors of plant protections, machinery and equipment and accessories for agriculture, technology, logistics and transport companies, owners of individual farms, Polish and foreign wholesale buyers of fruits and vegetables).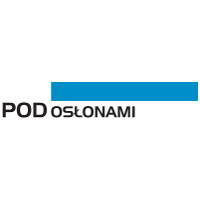 PodOsłonami.pl is a portal dedicated to growing and varieties of vegetables and decorative plants in greenhouses and plastic tunnels. The portal contains many interesting articles, information and reports on events and industry events. The portal also offers sections devoted to the protection and fertilization of vegetables and ornamental plants. More and more specialization in gardening was one of the reasons for the creation of the portal.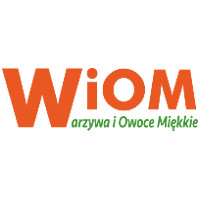 Miesięcznik "Warzywa i Owoce Miękkie" was created as a result of the merger of two titles "Top Vegetables Premium" and "Fruit Vegetables Flowers". The monthly presents current news on the production of various types of vegetables and fruits in various technologies and market trends from home and abroad. There are also a number of statements and advice from people who have influence on the development of vegetable and soft fruit sectors. The magazine features reports on meetings and trainings, news dedicated to vegetable and fruit producers, information on plant protection and valuable information on cultivation and running organic farms. The monthly is available as a subscription or electronic version.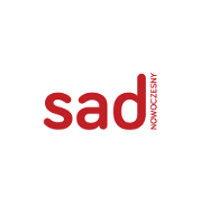 Miesięcznik "Sad Nowoczesny" has been published since 1972. Since 2015, the publisher of the journal is Polskie Wydawnictwo Rolnicze Sp.z.o.o. The magazine is mainly aimed at Polish fruit farmers. It provides the latest scientific achievements and techniques for the cultivation of fruit plants, including fertilization, protection against pests and diseases, fruit storage and breeding of new varieties. The journal disseminates the results of research works of national scientific centers. In addition to the articles, there are also advertisements of the best products applicable to the fruit and nursery farm. The journal also has its own internet portal: www.sadnowoczesny.pl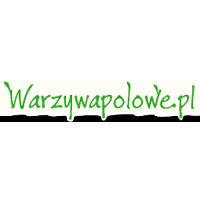 warzywapolowe.pl - all about growing field vegetables, new information every day, photos, videos, reviews, comments.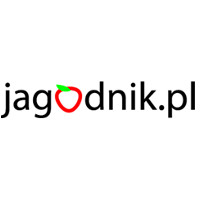 www.jagodnik.pl is the first nationwide, industry website dedicated to producers of berries and all those passionate about these plants.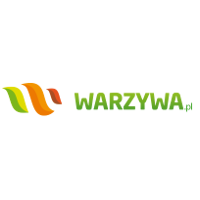 Portal warzywa.pl was created for producers who care about current information on trade in vegetables and seeking cultivation advice. The site receives new content every day, including a selection of the most interesting news from the country and the world. These are both technical innovations, production advice, and market analysis as well as issues related to vegetable marketing.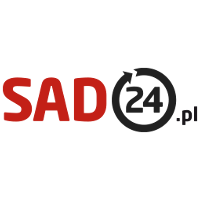 Portal sad24.pl was created for fruit farmers who care about current information on fruit trade and fruit production. The site receives new content every day, including a selection of the most interesting news from the country and the world. These are both technical innovations, cultivation tips, seasonal announcements adapted to the season, as well as market analysis and issues related to fruit marketing.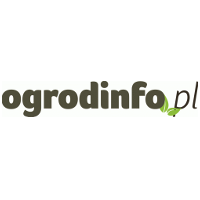 Ogrodinfo.pl was created for fruit farmers who care about current information on fruit trade and fruit production. The site receives new content every day, including a selection of the most interesting news from the country and the world. These are both technical innovations, cultivation tips, seasonal announcements adapted to the season, as well as market analysis and issues related to fruit marketing.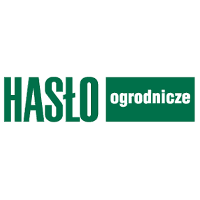 Hasło Ogrodnicze is a professional magazine addressed to producers of fruits, vegetables and ornamental plants, as well as individuals and persons engaged in commercial, consultative and scientific activities. We will find there the necessary information about fruit, horticulture, floriculture, publications on the broadly understood economics of production and trade in horticultural products, as well as reports from fairs, national and foreign exhibitions, novelties from the horticultural foreign press and specialized thematic additions.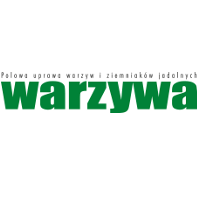 Warzywa discusses issues such as: production economics, protection against weeds, pests and diseases, the latest trends in agrotechnics and fertilization, reports from industry events, organic production, issues related to gardening techniques, reports from leading farms, announcements of domestic and foreign events .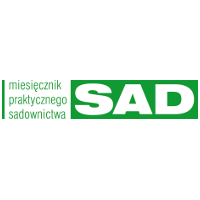 Miesięcznik Praktycznego Sadownictwa Sad - a magazine about gardening, focusing primarily on running your own orchard. The monthly articles are published in the following categories: Agrotechnics, Cutting, Fertilization and Economics. The latest industry news bulletins and newsletters are added to selected "MPS Sad" numbers.