FRESH MARKET AWARD 2019
Submit your product for the FRESH MARKET AWARD 2019 ! Information on the product application for the Fresh Market Award competition will go to over 300,000 people from the industry, over 600 companies and over 40 retail chains. Report>
PRODUCTS NOMINATED FOR FRESH MARKET AWARD 2019
---
WHITEX KALAFIOR - a unique and innovative solution for vegetable producers as well as retail chains and consumers
BAYER – CROP SCIENCE MONSANTO POLSKA SP. Z. O.O.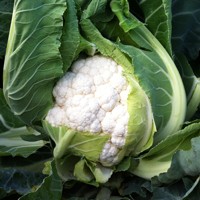 The WHITEX cauliflower is the first commercial variation from the CURDIVEX concept. It is distinguished by a rose, not covered by leaves during growth, while maintaining a white color. Roses of traditional varieties after exposure and sun exposure turn yellow - this cauliflower is non-commercial. The new Curdivex concept gives the producer the opportunity to reduce production costs (faster harvesting, without the need to cover), higher quality cauliflower, and in the future also the possibility of selective mechanical harvesting. This is the answer to an increasing problem with the resources of hands to work.

WHITEX is characterized by a strong vigor from the beginning of growth, a healthy leaf erected upwards. The rose of this variety is compact, leveled, is selected for small, even-shaped rubella. This cauliflower is distinguished by its very good taste qualities. The variety can be grown from spring to late autumn, its growing season is 70-75 days. It is suitable for sale in a leaf and packed in a carton / pea pod 6 or 8 pieces. This cauliflower has healthy, strong cover leaves, adhering to the rose, which protect it well during transport. On the basis of our tests, WHITEX maintains its whiteness longer after harvest, which results in less losses for traders (returns). Traditional varieties lose this color during a long product path from the field to the store shelf.
WHITEX also enjoys interest from processing plants for which the quality of frozen vegetables sold is a priority.

https://www.seminis.pl/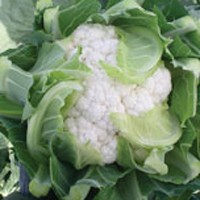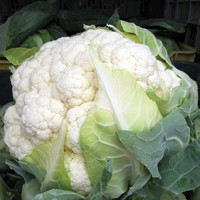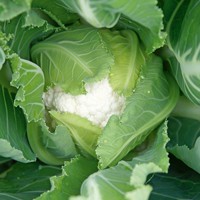 MICRO LEAVES - a valuable dietary supplement, always a fresh and healthy vegetable
PRIMA VEGA SP. Z. O.O.
Micro vegetables are 5-8 days old seedlings of standard vegetables and herbs, also called plant confetti. They are a tasty addition to the daily menu. Micro vegetables are grown in a similar way to regular vegetables and other plants, but are harvested when the plant is no higher than 5 cm, which takes one to three weeks from the moment the seeds are sown. Micro vegetables have a distinct taste and rich aroma. They are rich in nutrients. Their advantage is their low calorie content and easy digestibility.



Micro vegetables grow on a natural mat with microbiosis and natural erosion, without pesticides. They are grown on natural meadow-forest substrate covered with microbial growth. Plant protection products are not used for their production. They are healthy and environmentally friendly.



Micro vegetables have a wide range of culinary applications. They are perfect for salads, rice, groats and pasta dishes. They are perfect as a healthy and fresh addition to fish, cottage cheese and egg pastes, sandwiches, fruit and vegetable cocktails. They work beautifully as decorations.




They are sold on peat substrate, in hermetic but breathable packaging, so the plant grows all the time.
CABBISI PICCOLIMA F1 - cabbage for year-round harvest
RIJK ZWAAN POLSKA SP. Z O. O.
Seeds of very early cabbage with a small head (weight 150-200 g, max. 250 g) with a sweet taste without cabbage aftertaste. Vegetation period 50-60 days and density up to 160,000 pieces per hectare. For year-round production and harvesting. An ideal product for packaging as a mix with romaine or iceberg lettuce.
ROSAMUNDA (Raspberry Queen) - premium raspberry tomato
HAZERA POLAND SPÓŁKA Z O. O.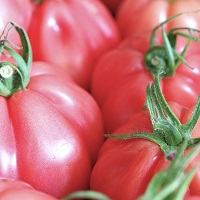 Raspberry tomato variety with a unique taste in the type of Coeur de boeuf 9 (heart heart), recommended for commercial production in greenhouse conditions. The advantage of the variety is the excellent taste reminiscent of tomatoes "from olden days", unique shape, intense gloss and deep ribbing. Rosamund's fruit looks great in goods packaging on a hay lining or in eco-friendly individual packaging. This type of packaging emphasizes the visual appeal on store shelves. It attracts the consumer's attention and refers to the old tradition of raspberry taste of tomatoes "from grandma's garden". Rosamund presents very well individually and in a range of other varieties both in hypermarkets and small stores.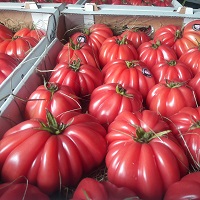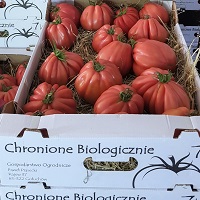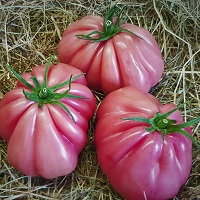 Small gifts from the fresh-market.pl portal will be drawn from among the voters.
---
The personal data controller is KJOW Sp. z o.o. with its registered office in Pruszków, ul. Marii 17/25, 05-803 Pruszków, REGON: 141654548, NIP: 1181976336. KJOW Sp. z o.o. processes personal data provided in the formula, in connection with the organization of conferences and for marketing purposes of its own products and services in accordance with the legitimate interest of the data controller. Personal data will be processed in accordance with the applicable legislation on the protection of personal data. The data subject shall have the right to request access to data relating to him or her, to erase, rectify, restrict the processing, to transfer the data and to lodge a complaint. Data will be processed for the time necessary to perform the service, and in the case of data processed, on the basis of voluntarily given consent to its cancellation.