CARTON PACK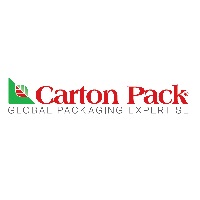 GLOBAL PACKAGING EXPERISE IN FOOD INDUSTRY
Standing as a manufacturing and logistic excellence, CARTON PACK provides an international service. It offers to the market its expertise in customized projects development, with innovative packaging solutions lined up with international market trends.
The Company is structured in 3 business units:
1. Production of packaging for Fruits and Vegs Industry
2. Production of packaging for Food Industry in general
3. Production of plastic rolls for converting and packaging
The approach adopted in the development of new packaging solutions is driven by the enhancement of the brands interested, by the functional optimization of packaging and by the attention in the use of materials and industrial production processes according to eco-sustainable logics (cert. ISO 14001 and BRC).
With over 50 years of experience, CARTON PACK can boast exceptional performance in lead time and management of high volumes supplied to customers, assuring flexibility, speed and a high level of service and logistics organization. The company has a Sales and Logistics Office which undoubtedly represents the core of activities and a competitive advantage while facing the increasing speed and flexibility requested by the current market, both nationally and internationally.
With a production capacity that stands at 20,000 tons / year, CARTON PACK today outstands among the international market leaders relying on a logistics platform of 40,000 sqm. and a production facility spread over 60,000 sqm.
WWW.CARTONPACK.IT
AKSUN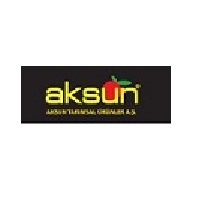 EXPORTER OF FRESH FRUIT AND VEGETABLES FROM TURKEY SINCE 1994
Company Aksun which is a member of Akincigil Group is exporting fresh fruits and vegetables from Turkey since 1994. Total export capacity of Aksun is 50.000 tons and strongest Products of the company is Citrus, exotic fruits like pomegranates , black figs and summer fruits like cherries, sugar apricots, watermelons.
Aksun has ISO 22:000,GLOBALGAP,BRC,IFS,GRASP,SEDEX and SMETA Certificates.
Aksun has started to operate in new packhouse in September 2017 with 23.800 m2 closed area and capacity of the facility is one of the largest in Europe with 20 cold rooms / 4 fast precooling room and 20.000 tons storage area.
In 2019 company also successfully achieve to do first cold treatment citrus shipment to Japan.
Company is working directly with retailer chains over 25 years now and offering more then 20 different fruits and vegetables to more then 30 different countries including overseas like Fareast Asia, Japan, USA and South Africa.
By the help of having it's own reefer trucks , deal on deliveries to customers were lower then %0,3 previous season. And Aksun is able to deliver partial deliveries with any quantities and any country needed.
WWW.AKSUN.COM.TR/EN
REDPACK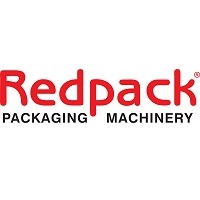 LEADER IN THE PRODUCTION OF FLOW-PACK PACKAGING MACHINES
Redpack Packaging Machinery has been a leader in the production of flow-pack packaging machines in the English market for more than 40 years. Redpack is distinguished above all by the quality and individual specification of the machines according to the requirements and needs of the customer. We are a company that supplies customers with machines all over the world.
FAMAG E.M. KRZYŻANIAK SP.J.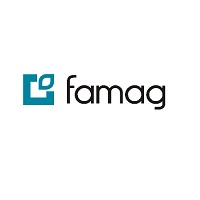 PACKAGING SOLUTIONS FOR THE FOOD AND INDUSTRIAL SECTORS
Famag has been expanding its business for over 25 years, gaining the trust of subsequent business partners. Thanks to specialist knowledge and experience, we support entrepreneurs in Poland and around the world, creating modern packaging solutions for them. We help at every stage of the project, because we want to achieve success together. We are a partner for small, medium and large companies. Together, we create innovative solutions to improve their competitiveness.
Our company has implemented a quality management system based on the requirements of BRC Packaging and Packaging Materials. This certificate guarantees the security of packaging, which has a huge impact on the protection of food supplied to retail chains.
Famag - for your products!
WWW.FAMAG.PL
CRISTOBAL MESEGUER S.A.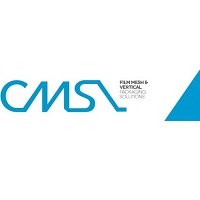 ONE OF THE MOST INNOVATING COMPANIESS IN TEH MARKET WITH THE WIDEST RANGE OF SOLUTIONS
Cristóbal Meseguer S.A., was founded in 1987. Originally, its main activity consisted of the manufacturing of plastic nets for packaging of agricultural products, basically citrus fruits. Thanks to a continuous search to find packaging solutions for our customers, we were able to develop and patent new bags and packaging systems which put the packaging of fresh products on a level with more industrial production systems. All this without losing the soft treatment of the product and gaining speed.
We now offer a wider range of products and solutions for packaging, ranging from cheaper products to Premium products.
JUPITER GROUP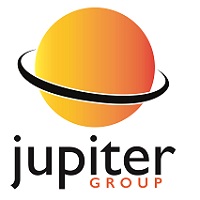 FRESH PRODUCE BUSINESS
The Jupiter Group is an award winning, privately owned, family led business with headquarters in the UK. We have farms, offices, agronomists and pack houses spanning the globe.
Our advanced roaming and static technical department mean we are able set a Jupiter Standard for all of our produce to achieve, wherever in the world it is grown. We specialise in growing our own, pushing boundaries across the world to grow the very best produce. We also pride ourselves in developing new varieties that deliver better taste with longer shelf life for consumers.
We started life as a fresh produce supplier, but as we've grown we've become the grower so we can offer a complete seed to shelf solution for our customers. This is our unique selling point as a business!
Agricultural Association of Ierapetra Anatoli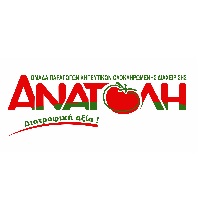 CERTYFIED GROWERS OF OVER 1250 HECTARE
In lerapetra, the southernmost point of Europe, a region with a long tradition in horticulture, the "Anatoli" Agricultural Association was founded back in 2001. Currently, it has 200 members and is comprised of experienced certified growers of over 1250 hectares of greenhouse crops. The areas of our activities include fostering, organizing and monitoring of crops and preparation and marketing of fresh vegetables of high quality and nutritional value. The Association`s main products are the cucumber, the eggplant and several varieties of pepper and tomato.
Agroindustrial Cooperative of Tympaki
STORAGE AND DISTRIBIUTION AGICULTURAL PRODUCT
The Agroindustrial Cooperative of Tympaki (ACT) was founded in 1945. Its main activity is to collect the agricultural products, which are produced by its farmes-members and to distribute them on the local market as well as abroad. The main volume of ACT's products consists of tomatoes, cucumbers, eggplants but also melons, watermelons, peppers and olive oil. The new modern facilities of ACT are equipped with modern storing, standardization and packing systems, ensuring thus, that the products reach the final consumer in excellent condition.
Agricultural Cooperative "NOTOS"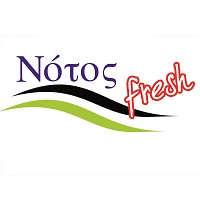 COVER CUSTOMERS NEEDS IN STANDART HORTICULTURAL PRODUCT
The Agricultural Cooperative of South, founded in August 2006 in Ierapetra. It is located at the 3rd kilometer Ierapetra - Agios Nikolaos. It was the result of a small group of producers with common concerns and common visions in order to improve the quality of production and development of product distribution process aiming at satisfying the needs of the modern consumer. With respect and consistency with our partners we cover their needs in standard horticultural products of all kinds. The main products of the cooperative are the cucumber, tomatoes, peppers and eggplants.
Agricultural Producers Association of Horticultural Kountoura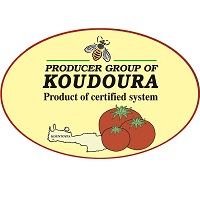 PRODUCER OF VEGETABLES
The Agricultural Producers Association of Horticultural Kountoura is recognized producer groups and operates with a focus on vegetable production (cucumber, tomatoes, peppers and eggplants) which meet the requirements of quality standards Agro 2.1 & 2.2. Kountoura operate in the prefecture of Chania, Crete and the production of vegetables using the most modern and environmentally friendly techniques and produce safe products, free from pesticide residues and chemicals. With our products we supply large chain super market, the central markets of Greece and selected European customers.
The producers team "FALASSARNA"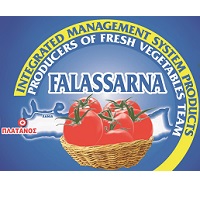 GRUOUP PRUDUCTION DISTINGUISHED FOR THEIR HIGH QUALITY
The producers team "FALASSARNA" was founded in 2006 by a small group of producers with a focus on vegetable production that meets the requirements of the GLOBAL GAP & AGRO quality standards. The products of the Group Production FALASSARNA are distinguished for their high quality. The Group's aim is to become a reference point for the Greek Tomato and its high quality and nutritional value. The producers team "FALASSARNA is recognized producer groups.
Agricultural Cooperative Psaris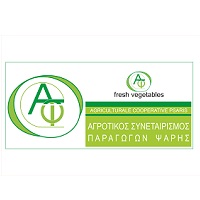 PRODUCER OF CUCUMBERS
The Agricultural Cooperative Psaris is located in Heraklion, Crete. Main products of its members are cucumbers. Basic principles of AC Psaris are the quality, reliability, product safety, and prosperity, progress of its members and satisfaction of the nutritional needs of the consumers. The guidance of our producers through good farming practices at all stages of the production process, ensure the highest quality. The Agricultural Cooperative Psaris is certified und Globalgap - Agro 2.1-2.2 and ISO 22.000.
Agricultural Cooperative Kamiros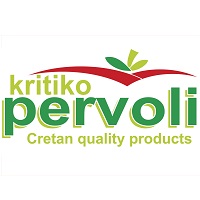 PRODUCER OF CUCUMBERS AND TOMATOES
The Cooperative Kamiros was founded in 2006. The headquarters of the Cooperative are located in the settlement of KENTRI in the region of the municipality of IERAPETRA, whose climatic conditions (more sunshine and higher average temperature in Greece) results to excellent quality products and that quality differentiates the products of the Cooperative Kamiros. The Cooperative Kamiros products are certified with distinguished certifications like Agro and the Global Cap. These certifications guarantee the product's quality level and set limits on the use of pesticides and fertilizers used in products.
TOMA SEEDS Tomasz Marasik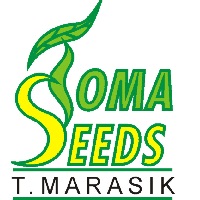 SEEDS OF GREEHOUSES AND GROUND VEGETABLES
We offer a wide range of modern, professional varieties of greenhouse and ground vegetables, which can be successfully grown in Poland. Thanks to a network of friendly farms, every year we test dozens of new varieties to select for the Polish market the most suitable ones from the point of view of market needs, the technology of vegetable cultivation used in Poland, and especially climatic conditions.
We also run a department dealing with the support of plant growth and development - we conduct a number of tests in this area using microbiological means in commercial vegetable production.
TOMA SEEDS Tomasz Marasik represents companies in Poland: Fito Semillas - Spain, Gautier Semences - France, Axia Seeds - Netherlands, ESASEM - Italy, Over Seeds - Italy, Geneea - Italy, Itaka - Italy, Bioved - Hungary, Western Seed
Translated with www.DeepL.com/Translator
POLFARM SP. Z. O.O.
A PRODUCER OF CARROTS AND PARSLEY
POLFARM S.A. is a production and commercial company that has been operating on the market of fresh vegetables since 1989.
The main product we produce is carrot. We do however parsley roots and cereals as well. Our production fields (in total around 800 hectares) are located in Seaside Landscape Park of Poland - close to the town of Puck. The production site is equipped with modern machines, refrigerated warehouses and packing room with a complete line for washing, sorting and consumer-packaging of carrot.
Apart from the merchandise from own-production fields, POLFARM sells other Polish vegetables as well. In Poland, we work closely with a group of other reliable growers who are able to supply high quality assortment according to the Customers' needs. Seasonally, we import vegetables from other countries in order to be able to realise Customers' orders all year long. Our main Customers are most of the biggest retail chains that operate in Poland.
PRO CHILE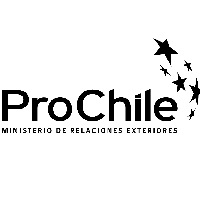 PROMOTION OF THE EXPORTABLE CHILEAN PRODUCTS
ProChile is part of the Ministry of Foreign Affairs of Chile in charge of promotion of the exportable offer of Chilean goods and services, as well as of contributing to the development of the country. ProChile supports the internationalization of Chilean companies, enforces the image of Chile and works to promote foreign investment and tourism through the national and international network of specialized and committed officials.