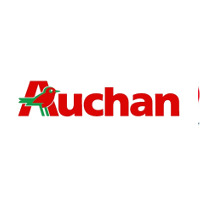 Auchan is an international group. The first Auchan store in Poland was opened in 1996, in Piaseczno near Warsaw. The largest hypermarket, Auchan Wola in Warsaw, has an area of ​​almost 18 thousand. m2. For 20 years of operations in Poland, Auchan has established itself and has become a very well-rated brand by its clients. In 2014, Auchan and Metro finalized the transaction of including 57 Real hypermarkets in the Auchan chain.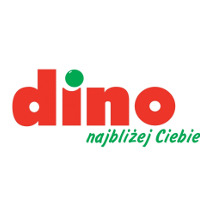 Dino Polska is the fastest growing chainof proximity supermarkets in Poland. Currently, it has more than 900 stores, mainly located in smaller towns, small and medium cities and on the outskirts of large cities, in locations conveniently available to customers in the following provinces: Wielkopolskie, Dolnośląskie, Lubuskie, Opolskie, Łódzkie, Kujawsko-Pomorskie, Śląskie, Mazowieckie, and Zachodniopomorskie, Świętokrzyskie, Małopolskie and Pomorskie.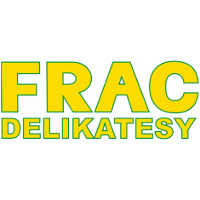 FRAC is a chain of grocery and industrial stores with the dominant Polish capital. It has been operating since 1994. The priorities of FRAC are quality, freshness and professional service. The offer of stores is to satisfy the most sophisticated needs of all consumers. The brand's supermarkets are located in the following provinces: Podkarpackie, Małopolskie, Mazowieckie and Śląskie. The first store was created in 1994 in Krosno at ul. Czajkowskiego.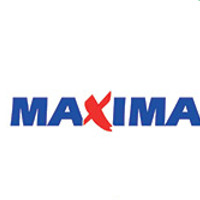 Maxima Group, founded in 2007, is the largest Lithuanian company in the Baltic States, an international company operating in five countries. Maxima Group is the owner of the retail chains Maxima ( in Lithuania, Latvia, Estonia), T-Market (in Bulgaria) and of the Barbora e-grocery business operating in Lithuania and Latvia. Also owns Franmax, which mainly provides franchise and agency services. Maximais the owner of the Polish Aldik, Sano and Stokrotka stores.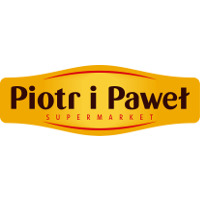 The first store of the Piotr i Paweł chain was created in 1990 on the initiative of Eleonora Woś and her sons Piotr and Paweł, at Głogowska Street in Poznań. Currently, Piotr i Paweł is widely known in Poland, has a store in each province and is the only such a large Polish supermarket chain. Customers choose supermarkets "Piotr i Paweł", because here they can be sure of a wide selection of high-quality products with attractive prices and an exceptionally friendly atmosphere during shopping. This is confirmed by numerous awards that the Piotr i Paweł chain receives over the years. Recently, it was the title of the Market of the Year 2016 in the category "Best offer of fresh products".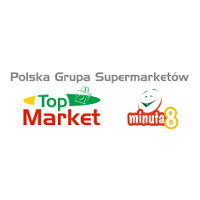 PGS is an organization of independent Retailers - Polish local chain. PGS was created on the initiative of the Warsaw Merchants and now brings together nearly 600 branches located in Mazowieckie, Podlaskie, Warmińsko-Mazurskie, Wielkopolska, Silesia, Kuyavian-Pomeranian, Pomeranian, Lodz, Lubelskie and Małopolskie. Representatives of the Minuta8 network are looking for new suppliers and presenting their offer to Fresh Market. Minute 8 is a grocery store chain. The chain has 72 branches and belongs to the Polish Supermarket Group which has been operating since 2002. Top Market, grocery chain, has existed in Poland since 2004. It has nearly 300 branches, located in 107 towns.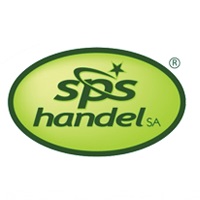 SPS Handel S.A. is a Polish company that since 1998 is distributing food products in whole country. It supplies wholesale, retail chains and retail recipients. From the start it is also an exporter to European Union countries and United States. Since 1998 SPS Handel SA manages own chain of shops located in north-east Poland under the "Prim Market" brand name. Since 2012 SPS Handel S.A. is also an owner of developing chain of shops PRIM located in Mazowsze, Mazury and Podlasie. Long-term trade contacts and good cooperation with Clients allowed to obtain stable position on the market. Company is one of the biggest wholesale distributors in Poland.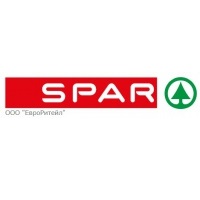 SPAR KALININGRAD .
SPAR is a world-renowned supermarket chain based in the Netherlands. The chain stores are distinguished by European standards of service and high quality products. The first store in Kaliningrad opened in 2014, after which the chain began to develop actively in the region. Now the stores are represented in SPAR, EUROSPAR, INTERSPAR and SPAR Gourmet formats. Now the network of SPAR-Kaliningrad includes more than 40 shops and continues to grow. In supermarkets the goods of the best local suppliers and eminent European manufacturers are presented. These are foodstuffs, beverages, household goods, products of own production.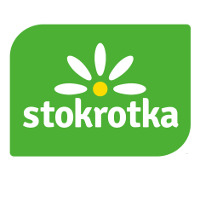 Stokrotka is the Polish supermarket chain and food and industry markets. It is part of the Emperia Capital Group, which is co-ordinated by Emperia Holding S.A. based in Warsaw (Maxima Group). The company was founded in 1994 in Lublin. The first retail outlet of this chain started its operation in 1996. In terms of number of stores, Stokrotka is one of the largest retail chains in Poland. Today it owns more than 500 stores in Poland.
ALC `VITALUR` was founded in 1995 and today it occupies a leading position in the retail trade of the Republic of Belarus. The VITALUR retail chain includes 50 shops of various formats, 45 located in Minsk. During the year, it is planned to open 4 more stores. The company cooperates directly with suppliers from Spain, Netherlands, Norway, UK, Russia, Iceland, Finland, Poland, Lithuania, Latvia, China, Turkey, Egypt, as well South America and Asia, what allows our customers to offer a wide range of fresh fruits, vegetables and fish at the best prices. The car park includes 46 trucks: 22 refrigerators and 24 isotherms. Moreover, we make international cargo transportation to Lithuania, Latvia, Estonia, Poland, Germany, Russia, Finland.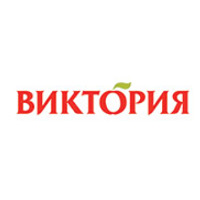 The "Victoria" Group is a dynamically developing trading company from Russia operating since 1993, belonging to Dixy Group. The "Victoria" Group includes such chain stores as: "Kwartał", "Dioszewo" (discount stores), as well as the supermarket chain "Victoria". They are located in Moscow, Saint-Petersburg and Kaliningrad.