Price for participants of Fresh Market 2019
Who will receive the nomination information?
300 000+
users of Fresh-Market.pl
Benefits of submit:
Publication of information about product and company on websites:
Fresh-Market.pl
FreshMarket.eu
FreshMarket.com.pl
FreshMarket.ru
Banner promoting candidates on Fresh-Market. pl website

Information in the Conference Folder

Product promotional position at the Conference

E-mailing about the product sent to Conference participants

E-mailing about the product sent to the fruit, veg and flower industry news media

Prizes for the winners of the Competition

Beautiful bronze statuette for the winner of the Competition
How do I submit my product to the competition?
To register for a product, register first. Fill in the application form on the website and send it to freshmarket@kjow.pl.
Which products can I submit for the competition?
The candidate product may be fresh or processed fruit, vegetables; flowers as a new variety or known on the market but offered in new releases; packaging; technical equipment or services for the industry.
What is the confirmation of a product application?
After filling in the application form, within 10 working days you will receive a reply from the organizer about product qualification to the Competition.
By when should I send my application?
The competition runs from 1 July to 03 October 2019. The deadline for the notification of products is 30 August 2018. The earlier you report your product, the greater the chance of promoting the product.
Do you know?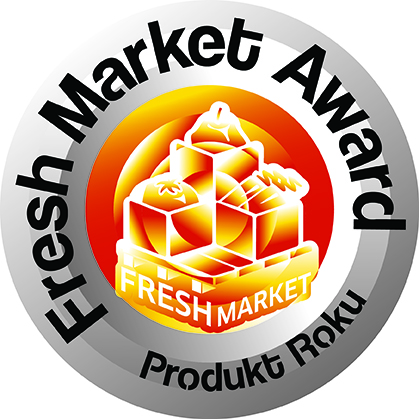 Need more information?
If you have any questions about fees or Fresh Market registration, please send an e-mail to freshmarket@kjow.pl